Temporary Executive Assistant
London £22 - £28 per hour
We have an exciting opportunity for a Temporary EA to join the EA Temp Pool within a prestigious financial services company who operate on a global scale and are renowned for our expertise in providing strategic investment solutions. As a Temporary Executive Assistant, you will be the driving force behind the smooth functioning of the senior individuals and their team's daily activities. Your duties will include extensive diary management, coordinating meetings, and organising multi-stop global travel arrangements, arranging visas, processing expenses and more!
We are seeking candidates who love temping! Whether it's because you enjoy the flexibility of temping or it works with your routine outside of work. The ideal candidate should be comfortable stepping into a new role with ease, pick up task quickly and be al to remain adaptable in a fast paced environment.
If you are a proactive and skilled Temporary Executive Assistant with a passion for the financial services industry, we want to hear from you!
London
JOB LOCATION
£22 - £28 per hour
JOB SALARY/RATE
Contract
EMPLOYMENT TYPE
Ongoing


CONTRACT JOB DURATION
Secretarial, PAs, Administration
JOB CATEGORY
Apply Now: Temporary Executive Assistant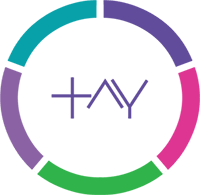 Apply for this job