Temp Team Assistant
London £20.00 - £23.00 per hour
A West End based management consultancy firm is looking for a diligent and credible Team Assistant to support multiple individuals at varying levels of seniority. You will likely support 3-4 individuals and they are requiring this support due to a very busy period coming up. Your main responsibility will be handling extensive diary management and scheduling meetings on a global scale. These meetings could be last minute and ever-changing so it's important that you have the ability to remain on the ball and have a high attention to detail. Additionally, duties will include travel arrangements, processing expenses and providing ad hoc administrative support.
They are looking for a capable Team Assistant who can step into this busy role with ease and not require hand holding. They are looking for a Team Assistant they can trust to get the work done in a timely and efficient manner.
This is a fast paced and growing environment with friendly and hardworking individuals. It's a real muck in attitude and positive work environment.
Skills/Experience desired;
Recent demonstrable experience supporting multiple individuals with extensive diary and international travel management preferred.
Excellent organisational and communicational skills
Providing a high-quality of work, with a proactive attitude.
Warm and personable attitude.
Being able to work at pace without errors.
Articulate
Proficient with all MS Office packages.
Accuracy and attention to detail.
London
JOB LOCATION
£20.00 - £23.00 per hour
JOB SALARY/RATE
Contract
EMPLOYMENT TYPE
Secretarial, PAs, Administration
JOB CATEGORY
Apply Now: Temp Team Assistant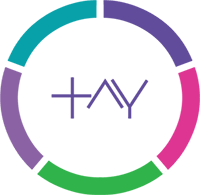 Apply for this job