Team Assistant
West End £25000 - £35000 per annum + benefits
Team Assistant
Are you looking to work as a Team Assistant and for a grown up environment that offers working from home a couple of times a month?
This is a fantastic opportunity working for a company that blends both the financial services and creative sectors. Working as part of a close knit team of 3 as a Team Assistant you will provide PA duties to a Partner and wider support to the team. This will include the more typical PA duties such as diary management, expense management, travel arrangements as well as the day to day tasks such as getting up to greet visitors, day to day office management tasks. As part of the support team you will work closely with the PA and provide cover for the CEO in his PA's absence.
This role offers the opportunity to support at a senior level and culturally they are forward thinking, inclusive and fair company offering work form hokme opportunties a couple of times a month and excellent overall benefits. The ideal candidate will have some previous administration experience or qualifications and have a can do attitude and a professional, corporate outlook.
West End
JOB LOCATION
£25000 - £35000 per annum + benefits
JOB SALARY/RATE
Permanent
EMPLOYMENT TYPE
Admin and Secretarial
JOB CATEGORY
Apply Now: Team Assistant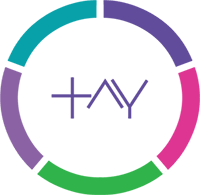 Apply for this job