Team Assistant, Operation Reslience
City of London £35000 - £50000 per year
Are you bright, proactive and looking to establish a career in financial services? We are partnering with a City based Wealth Management firm who are looking for a Operational Resilience Team Assistant to join them on a temporary basis initially for 6 months but with the potential for longer term opportunities.

The Operational Resilience Team Assistant will play a pivotal role, acting as a linchpin in bringing projects from start to finish in support to the Head of Corporate Services and IT. Operational Resilience focuses on Crisis Management, Business Continuity Planning, Cyber, Cyber Reliance and Capital Planning and the Operational Resilience Team Assistant will support on a variety of related projects and workstreams with added focus on people / technology / outsourcing. This will include Management Information (MI) updates and reporting, detailed process mapping and planning, liaising with internal and external stakeholders across all offices in order to ensure project / output delivery, preparing for committees and meetings including producing reports / presentations / itineraries and programmes, minute taking and following up / tracking on action points, organising complex travel and other ad-hoc tasks. Duties are very much priority led and require excellent organisational skills and the ability to work in a fast paced environment. In addition. this is a role in which the appointed Operational Resilience Team Assistant may be privy to sensitive data and thus must act with discretion, judgement and diplomacy at all times.
Key Skills / Qualifications:
Previous experience of working within financial services is ideal (graduate programme, internship, administrative etc)
Previous experience of working in professional services / legal sectors and an avid interest in financial services will be considered
Graduate preferred but not essential
MS Office proficient (inc MS Word, Outlook, Excel and PowerPoint)
Exceptional organisation and timekeeping skills along with the ability to prioritise workload
Strong communication and relationship management skills

A fantastic chance to join a firm who value their employees and their career development whilst promoting a work life balance. Apply now for more information.
City of London
JOB LOCATION
£35000 - £50000 per year
JOB SALARY/RATE
Contract
EMPLOYMENT TYPE
Temporary


CONTRACT JOB DURATION
Secretarial, PAs, Administration
JOB CATEGORY
Apply Now: Team Assistant, Operation Reslience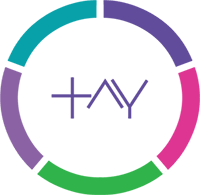 Apply for this job