Team Assistant
London £35000 - £45000 per year
A Global Investment Firm is looking for a dedicated Team Assistant to support senior managers and team.
As a Team Assistant, you will be providing exemplary support to senior managers and team. Your role is pivotal in providing administrative support to ensure the seamless operation of the team, including organising international travel, and coordinating complex diaries.
Key Responsibilities:
Manage and maintain the team's calendar, scheduling meetings, appointments, and conference calls, with a specific emphasis on the senior managers' schedules.
Prepare and edit correspondence, reports, and presentations to the highest standards, catering to the needs of senior leaders.
Coordinate complex international travel arrangements, including booking flights, accommodations, visas, and detailed itineraries for senior managers.
Efficiently process and submit expense reports for senior management, adhering to company guidelines.
Serve as a primary point of contact for both internal and external stakeholders, demonstrating professionalism and courtesy, especially when representing senior leaders.
Handle incoming calls and emails with promptness and precision, directing inquiries to the relevant team members, including senior managers.
Collaborate seamlessly with other team assistants, fostering an environment of cohesion and effectiveness across the firm.
You will be required to cover reception occasionally.
Skills:
Exceptional organizational abilities, adept at managing multiple tasks and priorities efficiently, including those of senior managers.
Strong written and verbal communication skills, demonstrating clarity and professionalism, particularly when interacting with senior leaders.
Proficiency in Microsoft Office Suite (Word, Excel, PowerPoint, Outlook).
A keen eye for detail and an unwavering commitment to accuracy, especially when assisting senior managers.
Discretion and integrity when handling confidential information related to senior managers.
The ability to thrive independently and collaboratively in a fast-paced environment, especially when supporting senior management.
London
JOB LOCATION
£35000 - £45000 per year
JOB SALARY/RATE
Permanent
EMPLOYMENT TYPE
Secretarial, PAs, Administration
JOB CATEGORY
Apply Now: Team Assistant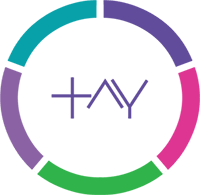 Apply for this job