Team Assistant
London £40000 - £50000 per year
A Asset Management firm is seeking a Team Assistant to deliver dynamic administrative support to its Infrastructure Team.
The Executive Assistant role is a 12 months maternity cover and requires administrative support for a team of 18 individuals including Managing Directors and a Head of Department. The Executive Assistant role is traditional and requires an expert in diary management, processing expenses, booking international travel and building positive, collaborative working relationships with the other assistants.
The Executive Assistant will enjoy working in a corporate and professional environment which is fast paced and intense, managing competing priorities and who thrives under pressure.
Skills/Experience Required:
Minimum 5 years' assistant experience in Financial Services
Experience supporting team sizes of at least 15 individuals
Exceptional communication and interpersonal skills dealing with stakeholders at all levels
Strong attention to detail
Proficient in Microsoft Office Suite
Happy to work 5 days in office
London
JOB LOCATION
£40000 - £50000 per year
JOB SALARY/RATE
Permanent
EMPLOYMENT TYPE
Secretarial, PAs, Administration
JOB CATEGORY
Apply Now: Team Assistant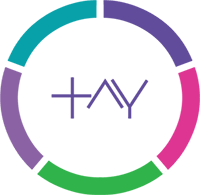 Apply for this job