Team Assistant
London £40000 - £45000 per year
A City based professional services firm are looking Team Assistant to support C-suite and wider team.
The is a busy and demanding role and for the Team Assistant to understand a priority driven role and be on hand to take last minute requests.
As the successful candidate, this Team Assistant will require a high degree of professionalism with the ability to prioritise effectively and juggle multiple tasks. Duties will include; scheduling international travel itineraries, managing multiple diaries, creating PowerPoint presentations from scratch, processing expenses, generating reports, working on budgets, taking minutes in meetings and getting involved in admin support in a flexible working environment.
Skills/Experience Required:
Experience working as a PA/Team Assistant within Financial Services
Excellent organisational skills
Strong work ethic
Proactive and self-starter
Proficient in MS Office Suite
London
JOB LOCATION
£40000 - £45000 per year
JOB SALARY/RATE
Permanent
EMPLOYMENT TYPE
Finance
JOB CATEGORY
Apply Now: Team Assistant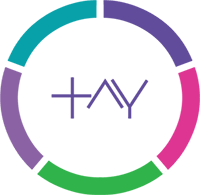 Apply for this job