Team Assistant
London £30000 - £38000 per year
A vibrant global financial services firm is seeking a dynamic Team Assistant to support the Sales and Marketing teams.
Based in the City, this fast-paced support role is suited to a Team Assistant who thrives in a busy corporate environment and rises to the daily challenge of competing priorities.
As the Team Assistant to Sales and Marketing, you will be responsible for providing a range of traditional administrative support services working closely with the Senior Executive Assistant and other Team Assistant. A developmental factor of the role is receiving direction from the Senior Executive Assistant and working cohesively within the teams you are supporting, making this a valuable stretch opportunity for an ambitious Team Assistant hungry to learn and grow.
This Team Assistant role offers an excellent chance to establish yourself at a reputable firm with an enviable bonus structure and hybrid working.
Skills/Experience required:
Experience working in a busy Team Assistant role (minimum 2 years)
Positive and enthusiastic attitude towards work and your colleagues
Excellent organizational skills with strong attention to detail
Ability to respond quickly and work under pressure
Proficient in Microsoft Word, Excel, PowerPoint and Outlook
London
JOB LOCATION
£30000 - £38000 per year
JOB SALARY/RATE
Permanent
EMPLOYMENT TYPE
Secretarial, PAs, Administration
JOB CATEGORY
Apply Now: Team Assistant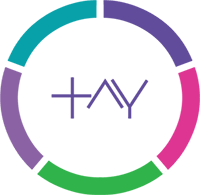 Apply for this job