Team Assistant
London £22 - £26 per hour
A west end based Investment Management firm are currently looking for an experienced EA / Team Assistant to join them on a temporary basis with hybrid working available. The team assistant will support a Partner and 6 senior individuals within Equities and Asset Management in a traditional role involving diary management, organising visits to assets including all travel arrangements, dealing with involves, expense management, board meeting prep and other ad-hoc support to the wider team as required.
Ideal applicants will have:
Proven experience of working as an EA / Team Assistant within Financial Services (ideally Private Equity or Investment Management)
Strong diary management / organisation skills
Ability to forge and maintain relationships
Exceptional communication skills
So if you are an EA / Team Assistant immediately available / on short notice and looking at temporary roles, please get in touch for more information.
London
JOB LOCATION
£22 - £26 per hour
JOB SALARY/RATE
Contract
EMPLOYMENT TYPE
Temporary


CONTRACT JOB DURATION
Secretarial, PAs, Administration
JOB CATEGORY
Apply Now: Team Assistant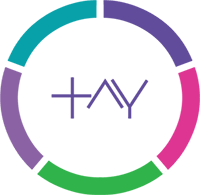 Apply for this job