Team Assistant
London £28000 - £33000 per year
A global specialist consultancy firm, based in West End, is looking for a bubbly and confident Team Assistant to support multiple individuals at Partner level, as well as a wider team with extensive diary and global travel management. It is important that you are a real team player as you may be required to cover other Team Assistants during holiday and sickness.
It is important that you are confident working in a heavily logistical role where you are constantly communicating and scheduling across time zones. An attention to detail and the ability to juggle multiple tasks, will be crucial in this role. Your additional duties will include inbox management, processing expenses, setting up client meetings and events, following up on actions points and providing all other necessary administrative support. This is a fast paced and growing environment with friendly and approachable individuals.
Skills/Experience desired;
Recent demonstrable experience supporting multiple individuals with extensive diary and international travel management preferred.
Experience supporting in a 1:1 capacity would be highly beneficial
Excellent organisational and communicational skills
Providing a high-quality of work, with a proactive attitude.
Warm and personable attitude.
Being able to work at pace without errors.
Articulate
Proficient with all MS Office packages.
Accuracy and attention to detail.
London
JOB LOCATION
£28000 - £33000 per year
JOB SALARY/RATE
Permanent
EMPLOYMENT TYPE
Secretarial, PAs, Administration
JOB CATEGORY
Apply Now: Team Assistant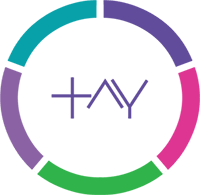 Apply for this job