Team Assistant
London £40000 - £50000 per year Company benefits included
Office-based role! Boutique finance - 9 month Maternity Contract
A boutique venture capital company in the heart of London's West End is looking for an energetic and diligent Team Assistant to support multiple individuals at varying levels of seniority. As a areal right hand for these individuals it's important that you have similar experience to be able to step into this role with confidence and expertise. As well as providing heavy logistical support, you will need to have that muck in attitude like the rest of the office. Duties will also involve ordering lunches/shopping/office supplies, greeting guests, scheduling meetings and taking calls.
It is all about attitude for them. Having someone who has a flexibility and positive work ethic will fit well.
The are a lovely and hard working group, who are collaborative and inclusive with "small company mentality". No task to big or too small!
Skills/Experience desired;
Recent demonstrable experience supporting multiple individuals with extensive diary and international travel management preferred.
Excellent organisational and communicational skills
Providing a high-quality of work, with a proactive attitude.
Warm and personable attitude.
Being able to work at pace without errors.
Articulate
Proficient with all MS Office packages.
Accuracy and attention to detail.
London
JOB LOCATION
£40000 - £50000 per year Company benefits included
JOB SALARY/RATE
Contract
EMPLOYMENT TYPE
9 months


CONTRACT JOB DURATION
Secretarial, PAs, Administration
JOB CATEGORY
Apply Now: Team Assistant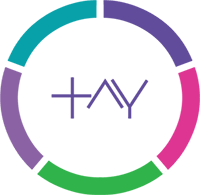 Apply for this job