Team Assistant
London £23 per hour Hourly rate is inclusive of holiday pay
This leading investment bank is looking for an experience Team Assistant to join them on a temporary basis for a minimum of 6 months. The role requires a highly proactive Team Assistant will be providing meticulous support approximately 8 – 10 senior level bankers including:
Diary management (including organisation of internal and external meetings)
Cultivating relationships with external clients and their assistants
Developing knowledge of bankers clients/transactions and specific individuals
Managing emails – prioritising and responding where applicable
High volume of complex global travel arrangements
Handling expenses using concur
Filing call reports and completing i-Track on a weekly basis
The ideal Team Assistant must have a minimum of 2 years experience working within a relevant investment banking division (such as M&A, Corporate Banking, Capital Markets) within a Team Assistant role supporting a minimum of 4 – 5 senior bankers. They need to be confident and understand the heavily regulated nature of working within such a role. It is essential they are proactive in their approach to ensure they are pre-empting outcomes / changes, can add value in their role and offer the meticulous support that is required. This is a fantastic opportunity to join a renowned Investment bank with a fantastic reputation. Please apply for more information.
London
JOB LOCATION
£23 per hour Hourly rate is inclusive of holiday pay
JOB SALARY/RATE
Contract
EMPLOYMENT TYPE
Secretarial, PAs, Administration
JOB CATEGORY
Apply Now: Team Assistant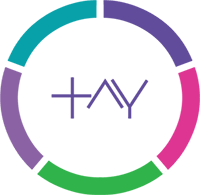 Apply for this job