Team Assistant
London £20.00 - £24.00 per hour
A global established investment company with beautiful West End-based offices is looking for a personable and credible individual to support to multiple individuals at leadership level, within their operations teams.
This role will require a high degree of professionalism with the ability to prioritise effectively and handle highly confidential information. Supporting individuals within operational functions will particularly require a high attention to detail and the ability to juggle multiple tasks.
This role will be perfect for a real team player who is flexible and efficient. There is a large network EAs; they all cover for each other and build long lasting relationships. This is a company where you are extremely well looked after and where you'll likely stay long term.
Skills/Experience desired;
Recent demonstrable experience supporting multiple individuals with operational functions.
Experience within a financial services company is highly preferred.
Excellent organisational and communicational skills
Providing a high-quality of work, with a proactive attitude.
Warm and personable attitude.
Being able to work at pace without errors.
Articulate and professional.
Accuracy and attention to detail.
London
JOB LOCATION
£20.00 - £24.00 per hour
JOB SALARY/RATE
Contract
EMPLOYMENT TYPE
Finance
JOB CATEGORY
Apply Now: Team Assistant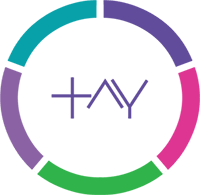 Apply for this job