Team Assistant
London £20.00 - £24.00 per hour
A large renowned investment company based in the West End is looking for a personable and credible individual to support to multiple individuals.
This role will require a high degree of professionalism with the ability to prioritise effectively and juggle multiple tasks. Supporting this team will require knowledge within the financial services sector. As well as assisting with all necessary projects for your department, you will also be managing extensive diary and travel scheduling, plus other business support administration.
This role will be perfect for a real team player who is flexible and efficient. There is a large network EAs; they all cover for each other and build long lasting relationships. This is a company where you are extremely well looked after and where you'll likely stay long term.
Skills/Experience desired;
Recent demonstrable experience supporting multiple individuals within financial services.
Excellent organisational and communicational skills
Providing a high-quality of work, with a proactive attitude.
Warm and personable attitude.
Being able to work at pace without errors.
Articulate and professional.
London
JOB LOCATION
£20.00 - £24.00 per hour
JOB SALARY/RATE
Contract
EMPLOYMENT TYPE
Finance
JOB CATEGORY
Apply Now: Team Assistant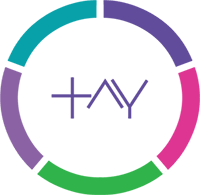 Apply for this job