Team Assistant - Engineering
City of London £18.00 - £19.00 per hour
Team Assistant – Engineering
A global Investment Bank based in the heart of the city are seeking a Team Assistant based within their Engineering Division. This role provides Team Assistant coverage for 3-4 MD's. This is a demanding role which requires a highly proactive, motivated, and organised Team Assistant who is able to multitask, prioritise effectively and demonstrate strong time management skills alongside excellent written and verbal communication skills.
Key Responsibilities of the Team Assistant:
Comprehensive and pro-active diary management and scheduling of meetings - room bookings, documentation, media services for audio visual/video conference facilities
Preparation of detailed travel schedules and itineraries
Assistance with visa applications/requirement
Timely administration of expenses (using Concur)
Telephone cover - screening of calls and interaction with senior management
Supporting visiting MDs – assisting with diary management, arranging offices, transportation, access to buildings and team events if required
Coordination of team events and/or socials - booking rooms across global campus, setting up registration details, sign up links, dial-in numbers, Zoom IDs, arranging refreshments, lunches, and dinners
Assist with PowerPoint presentations if required
Participation and administrative assistance to Engineering committees and affinity networks
Participation and representation on administrative committees
Skills and attributes of the Team Assistant:
Extensive knowledge of MS Office, including Outlook, Word, PowerPoint, and Excel
Ability to be proactive, use initiative, prioritise and multi-task
Strong time management and prioritisation skills
Secretarial background
d preferably within the financial services industry
Excellent attention to detail
Excellent teamwork skills
High level of written and excellent verbal communication skills
Ability to handle sensitive and confidential information
Strong organisational and interpersonal skills
Professional, self-motivated, and flexible
If you feel this is the right Team Assistant role for you, please apply immediately.
City of London
JOB LOCATION
£18.00 - £19.00 per hour
JOB SALARY/RATE
Contract
EMPLOYMENT TYPE
Secretarial, PAs, Administration
JOB CATEGORY
Apply Now: Team Assistant - Engineering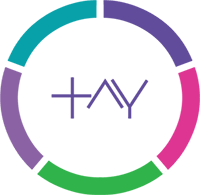 Apply for this job