Team Assistant
City of London £38000 - £40000 per year
An opportunity has arisen for a Team Assistant to join the Core Engineering division within this prestigious investment bank in the City. The chosen Team Assistant will be responsible for supporting 3-4 MDs in a heavily logistical role which will include extensive diary management, scheduling meetings including room bookings, documentation and media services, organising travel and preparing detailed itineraries, arranging visas, processing expenses using Concur, coordinating town/village halls, team events and socials, supporting visiting MDs where needed, preparing presentations as required and various admin related tasks.
The ideal Team Assistant will have:
Previous experience of working as a PA / Team Assistant (ideally within financial services or similar)
Strong diary management skills
Proactive and motivated attitude
The ability to multitask, prioritise and demonstrate excellent time management skills
Experience of processing expenses (ideally using Concur)
Excellent communication skills both written and spoken
Strong MS Office Skills (particularly Outlook)
This role would suit a driven, confident and warm PA / Team Assistant looking to work in a close knit team and within an company that offer excellent career prospects. Apply now for more information.
City of London
JOB LOCATION
£38000 - £40000 per year
JOB SALARY/RATE
Contract
EMPLOYMENT TYPE
Temporary


CONTRACT JOB DURATION
Secretarial, PAs, Administration
JOB CATEGORY
Apply Now: Team Assistant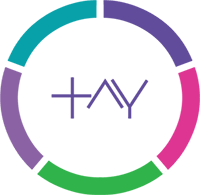 Apply for this job