Team Assistant
City of London £24 per hour
This global investment bank in the city are looking for a Team Assistant to support their HR function in a role that will initially be for 6 months but could become permanent. This will be a busy role offering an attractive rate that will require a Team Assistant who can multitask and work with senior management and their assistants. Duties will include extensive diary management, organising meetings, handling complex global travel itineraries from end to end, being proactive with daily schedules, proofreading documents, producing letters, assisting with presentations, producing reports, expense management and other administrative / project tasks as required.

The ideal applicant will possess:
Extensive diary management experience
Experience of working as an EA / Team Assistant within a busy team
Ability to handle a busy workload within a fast paced and deadline driven environment
Exceptional organisation skills
Excellent communication skills

Whilst a background in HR is not essential, the ability to adapt to the nature of this function is essential. You must understand the discretion involved, be able to organise people to ensure meetings take place and be able to interact with key internal and external stakeholders at all levels. So if you are an EA / Team Assistant with an interest in supporting a HR function and want to work for an investment bank with a reputation for creating a great workplace environment, please get in touch for more information.
City of London
JOB LOCATION
£24 per hour
JOB SALARY/RATE
Contract
EMPLOYMENT TYPE
Secretarial, PAs, Administration
JOB CATEGORY
Apply Now: Team Assistant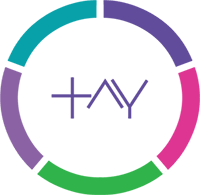 Apply for this job