Team Assistant
City £20.00 - £23.00 per hour + on-site gym, holiday pay.
A prestige Investment Bank based in the City of London is currently looking for a measured and poised Team Assistant to join their fast pace division to support all levels from Managing Directors, VP to Analyst. As an experienced Team Assistant, you will ideally have 1-2 years' experience within an Investment Bank and wanting to be apart of a collaborative and team playing team.
You will perform general tasks including, but not limited to, faxing, copying, archiving and filing with effectively managing a high volume of phone calls. Coordinating extensive travel arrangements, setting up conference calls and meetings, processing travel and entertainment expense reports timely and accurately whilst interacting with colleagues in a professional and effective manner.
City
JOB LOCATION
£20.00 - £23.00 per hour + on-site gym, holiday pay.
JOB SALARY/RATE
Temporary
EMPLOYMENT TYPE
on-going


CONTRACT JOB DURATION
Banking
JOB CATEGORY
Apply Now: Team Assistant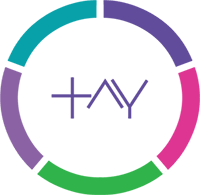 Apply for this job