Talent Manager
City of London £25000 - £28000 per year
The job market is bustling right now and there's no better time to consider a career in the recruitment industry as a Talent Manager. We are currently working with a record number of clients and due to this we are looking for energetic go-getters to join our team to work closely with, support and learn from highly experienced consultants. Talent Managers play a key role in driving the success of Tay Associates' Talent Acquisition Strategy. It is a busy and varied role spanning the recruitment lifecycle and relies on an enthusiastic individual to take an active role in the candidate attraction process, including:
Writing job advertisements
Proactively sourcing candidates via job boards, LinkedIn, social media and alternative avenues
Monitoring ad response and assessing candidate suitability
Reviewing and editing CVs
Liaising with clients and candidates to book meetings/interviews and managing related correspondence
Recording accurate and up to date information on the database
Applying for and recording professional references and background checks
Tay Associates aren't just a sales team: they're connectors of people, nurturers of talent and facilitators of ambitions. Representing the very best talent in business support in London, our driven and passionate sales professionals look after an enviable list of clients, including top brands across multiple industry sectors, ensuring no two projects are the same. Recruitment experience isn't essential – we can give you that - what we're looking for is an appetite for success and plenty of get-up-and-go. In return you will will receive remuneration, training and benefits that ambitious individuals should expect.
City of London
JOB LOCATION
£25000 - £28000 per year
JOB SALARY/RATE
Permanent
EMPLOYMENT TYPE
Secretarial, PAs, Administration
JOB CATEGORY
Apply Now: Talent Manager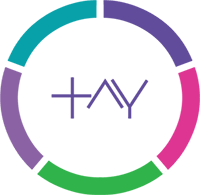 Apply for this job