Research Administrator
City of London £35000 - £38000 per year
Research Administrator £35,000 - £38,000 - City of London JMA 28859
A well-established financial services company is currently looking for a professional forward-thinking Senior Administrator to join their team based in the City of London. This role will involve assisting with the day to day administration for the team as well as providing support to senior colleagues dealing with various tasks to ensure the smooth running of the office. You will be communicating with Financial Advisers and clients on a daily basis, along with preparing and processing all new client documentation and amendments.
Duties:
Assist with contacting investor relations teams to help organise meetings with companies
Build relationships with investor relations to develop corporate profile with investee companies and securities
Provide secretarial support when required to the different committees and fund meetings, including collation of meeting papers, minute-taking, circulating meeting invitations, and updating email distribution lists
Experience in documenting processes and procedures
Strong technical skills including good working knowledge of Excel, Word, PowerPoint and Visio
Excellent attention to detail
Demonstrate good time management
Experience of working in a busy, fast paced environment
Ability to be pro-active, take initiative and work independently
You will have a good knowledge of business processes and procedures relevant to the role along with strong professional communication skills towards clients and colleagues.
Do you have previous administration experience? Are you intermediate in MS word / Excel / Outlook and do you have the ability to demonstrate core values of the business?
City of London
JOB LOCATION
£35000 - £38000 per year
JOB SALARY/RATE
Permanent
EMPLOYMENT TYPE
Secretarial, PAs, Administration
JOB CATEGORY
Apply Now: Research Administrator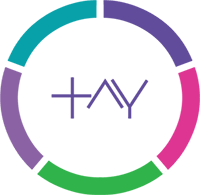 Apply for this job