Recruitment Consultant
City of London £25000 - £45000 per year commission, bonus & incentives
Are you an ambitious go-getter who likes sales but wants to love it? Do you dream of finding an employer who values your personal growth and arms you with the right training, tools and team to get the most out of your sales career?
Yes? Then it's time to consider a recruitment career at Tay.
What we offer to you:
Comprehensive training and ongoing learning & development initiatives
A workplace culture that fosters personal growth, training, and learning & development opportunities
Access to cutting-edge technology, enabling you to stay ahead of the curve and drive your own success
Teammates and managers that value fun, collaboration & innovation, and who encourage you to get out of your comfort zone
Flexible working arrangements to support work-life balance
A competitive salary and commission structure to reward your achievements and exceptional performance
Fun stuff like; theatre tickets, Michelin Star dinners, Ascot & Wimbledon tickets trips to Italy, Vegas, Paris and Portugal, Summer and end of year parties
Benefits - enhanced pension scheme, private medical insurance, 25 days holiday rising to 30, and the ultimate flexible working experience with added bonuses such as free access to exclusive workshops, seminars, wellness classes, incredible discounts on travel, mortgage costs and so much more.
What we need from you:
An insatiable appetite for success and plenty of get-up-and-go
A hunger for smashing your goals and leaving a trail of success behind
Tons of enthusiasm and dedication to producing results and taking ownership of your learning, development
Speaking of results – a results driven mindset is a must!
Your commitment to contributing to a high-performing environment
A creative, innovative and fun mentality
What's the job?
If you ask us, it's the best job in the world! We're not just a sales team, we're connectors of people, nurturers of talent and facilitators of ambitions.
Do you want to be part of something successful? Email your CV to Kate Boyle kjb@tayassociates.co.uk – don't walk, run!
City of London
JOB LOCATION
£25000 - £45000 per year commission, bonus & incentives
JOB SALARY/RATE
Permanent
EMPLOYMENT TYPE
Recruitment Sales
JOB CATEGORY
Apply Now: Recruitment Consultant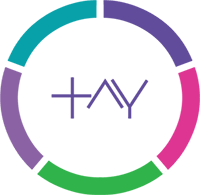 Apply for this job