Receptionist
London £25000 - £28000 per year
A prestigious private clinic offering excellent career prospects in the West End is seeking a confident, engaging. motivated and friendly Clinic Coordinator to support patients from their first point of contact through to aftercare. Based on the Reception desk, the Clinic Coordinator will be responsible for deliver exceptional client care and work in sync with the entire medical team. As the 'go to' person for these patients it is important that you are warm and informative and make all patients feel at ease. They will be the first impression for all clients, they will have an initial call before meeting and greeting them, will book client meetings and surgery appointments, will hit monthly booking targets (no cold calling, all warm leads), deal with invoices and update records.
Key Requirements
Previous customer service experience (eg retail / cabin crew / reception etc)
5* customer service skills
Working knowledge of Word/Excel/Outlook. Salesforce knowledge would be welcomed
Flexible on working Saturday (likely only once every 4 weeks) and shifts 8-4.30, 9-5.30, 9.30-6 (with 1 day off in the week)
Ability to communicate calmly and compassionately
Must have worked within a sales role previously demonstrating the ability to work with targets and KPI's.
In return you will have the opportunity to work in a sociable and fun team, within a reputable company and gaining experience that will give you excellent career prospects. In addition, there are some great benefits including 28 days holiday + bank holidays, private health insurance, private dental care, pension and season ticket loan. So if you have a background of working within a busy customer service and are looking for a new challenge, get in touch or apply for more information.
London
JOB LOCATION
£25000 - £28000 per year
JOB SALARY/RATE
Permanent
EMPLOYMENT TYPE
Permanent


CONTRACT JOB DURATION
Secretarial, PAs, Administration
JOB CATEGORY
Apply Now: Receptionist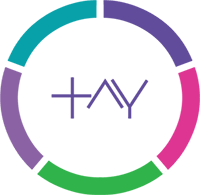 Apply for this job