Receptionist
London £30000 - £35000 per year
An established Insurance company is looking for a confident and approachable Receptionist, who takes pride in their workspace and has a positive work ethic. As a stand-alone Receptionist you will have the opportunity to take full ownership of the Front of House. Your duties will include taking calls and greeting guests, as well as all overflow administration including diary and travel management.
They are looking for someone who loves Receptionist, and who is happy to muck in with additional responsibilities. If this sounds like you then please apply now!
It is important that this Receptionist is professional, yet has a good sense of humour.
This is a temporary to permanent role.
Candidate specification;
Positive, bubbly and confident.
Happy liaising with clients at all levels
Willingness to help in all tasks
High level of organisational and interpersonal skills
Proactive and hard-working
London
JOB LOCATION
£30000 - £35000 per year
JOB SALARY/RATE
Contract
EMPLOYMENT TYPE
Insurance
JOB CATEGORY
Apply Now: Receptionist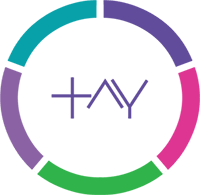 Apply for this job