Project Business Assistant
London £55000 - £60000 per year
A private healthcare company based in the West End is looking for a brilliant, switched on and personable Project Business Assistant to work alongside senior executives including the CEO. This Project Business Assistant role would suit a credible, well presented and hardworking individual with a real muck in attitude. This role will require a high degree of professionalism with the ability to prioritise effectively and juggle multiple tasks. As well as assisting with all necessary projects/administration for your department you will also get involved with scheduling and attending global meetings, taking minutes, presentations, a small amount of travel scheduling and diary management, plus other business support administration
This role will be perfect for a real team player who is flexible and efficient. This is a very exciting opportunity with the ability for the successful Project Business Assistant to really make the role there own within a company where you are extremely well looked after.
Skills/Experience Desired:
Board Level experience is required
Recent demonstrable experience supporting multiple individuals
Experience within a Healthcare company is highly preferred but not essential.
Providing a high-quality of work, with a proactive attitude
Warm and personable attitude.
Accuracy and attention to detail.
Excellent organisational and communicational skills
Being able to work at pace without errors.
Articulate and professional.
London
JOB LOCATION
£55000 - £60000 per year
JOB SALARY/RATE
Contract
EMPLOYMENT TYPE
Secretarial, PAs, Administration
JOB CATEGORY
Apply Now: Project Business Assistant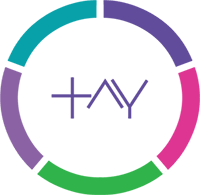 Apply for this job