Part time Receptionist
City £30000 - £32000 per annum + bonus, 30 days hols pro rata
Part time EA/Receptionist
A city based boutique financial services company is seeking a part time (1 day- Friday) Receptionist to join their support team. Working in tandem with another this is a part time role to cover Fridays.
As well as taking sole charge of the reception area, providing a first class welcoming service and managing 4 corporate meeting rooms.
You will work closely with your counterpart who covers the role at the beginning of the week in order to ensure a seamless transition.
This is a role that offers a huge amount of variety part time hours and fantastic benefits including bonus, pro rated 30 days holiday and more. Salary is £30-32,000 full time but for 1 day a week this equates to £6000-£6400.
City
JOB LOCATION
£30000 - £32000 per annum + bonus, 30 days hols pro rata
JOB SALARY/RATE
Permanent
EMPLOYMENT TYPE
Admin and Secretarial
JOB CATEGORY
Apply Now: Part time Receptionist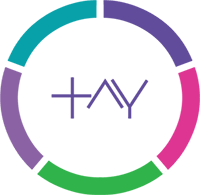 Apply for this job