Part Time Office Manager
London £32000 - £33000 per year FTE
A small asset management company, based in the City of London, is looking for a warm and flexible Office Manager on a part time basis to support their small office of 4 people. As a trusted employee, you will have the opportunity to make important decisions regarding the day to day running of the office. Your primary responsibilities will involve liaising with suppliers, scanning, ordering stationary, managing contracts, invoicing, setting up and logging payments, processing expenses, booking travel, managing facilities and regularly liaising with their offices in Asia and New York.

This can be a very quiet office environment, so it's important that someone can work autonomously and doesn't need to be micro-managed. This role would suit someone hardworking, with a muck in attitude and sees no tasks too big or too small.

Hours: Ideally 4-5 days a week, working 20 hours per week.
There is the opportunity for remote working here.

Skills/Experience Desired;
Recent demonstrable experience in a similar role is preferred.
Warm and approachable with a great work ethic
Resilient, with the ability to liaise at Director level.
Articulate and professional.
Organisational and communicational skills.
Flexibility with a muck in attitude.
Ability to keep calm, even whilst under pressure.
Ability to work on own initiative.
London
JOB LOCATION
£32000 - £33000 per year FTE
JOB SALARY/RATE
Permanent
EMPLOYMENT TYPE
Permanent


CONTRACT JOB DURATION
Secretarial, PAs, Administration
JOB CATEGORY
Apply Now: Part Time Office Manager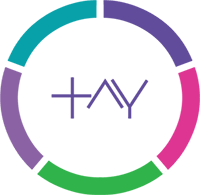 Apply for this job