PA/ Office Manager with research
London £40000 - £45000 per year
A global legal consultancy who are setting up a London presence are looking for someone to take the reins and manage all administrative functions for their boutique office located in beautiful serviced offices in the City.
Working closely with a counterpart in the USA you will be shown the ropes and fully trained in how their systems work before taking the helm and truly making this brand new role your own.
Duties will include:
Scheduling client and candidate meetings in person and via videoconference
Preparing background information for all meetings, making use of you research skills and ability so assimilate information!
Working with their CRM system ensuring it is updated, with notes and all relevant information stored accurately
Provide administrative support to up to four recruiters ensuring their travel is booked, expenses managed and events planned
Support with research to support each consultant taking ownership and thinking creatively to support their work
Ensuring the office runs smoothly so working with suppliers, ordering stationery, handling all mail as well as supporting with copying, faxing and scanning
As a culture champion you will be able to shape what the office is like, you are happy making decisions and working autonomously but within a friendly and open environment. You have a good working knowledge of Microsoft Office and have experience of working in a small office environment, ideally another start up.
London
JOB LOCATION
£40000 - £45000 per year
JOB SALARY/RATE
Permanent
EMPLOYMENT TYPE
Legal
JOB CATEGORY
Apply Now: PA/ Office Manager with research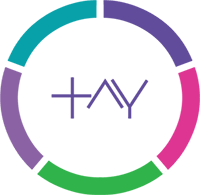 Apply for this job