PA
London £28000 - £30000 per year
We are partnering with a prestigious Global Investment Bank with a reputation of honing the very best talent and are seeking ambitious applicants who are looking to build a long term career as a Team PA. Do you want to work for a bank who offer exceptional training and career development? Do you have at least a years' worth of experience of working as a PA or Team Assistant, a fantastic work and team ethic along with the ability to thrive in a fast paced and rapidly changing environment? If so this could be the perfect opportunity for you.
This will be a long term temp – perm opportunity where the Team PA will support a large team of bankers in a heavily logistical role which will include:
Diary and calendar management
Coordinating and scheduling internal and external meetings across multiple timezones
Setting up conference calls
Global travel arrangements (visas, flights, accommodation, transport)
Processing expenses
We are looking for PAs / Team Assistants with a high level of integrity, the ability to support fast paced teams, a passion for working within a corporate environment, strong problem solving skills and excellent attention to detail. Additional language skills would be advantageous (but are not essential). Our client provides their PAs / Team Assistants with training that is second to none and the chance to work in stunning offices with excellent facilities including onsite restaurant, coffee shop and gym. So if you have a minimum of 12 months experience as a PA or Team Assistant, possess excellent interpersonal skills, are proficient in MS Office, have a real muck in attitude and want to work with professionals who are always striving to be the best in their field, then this could be the perfect opportunity for you. Apply now for more information.
London
JOB LOCATION
£28000 - £30000 per year
JOB SALARY/RATE
Contract
EMPLOYMENT TYPE
Temp to Perm


CONTRACT JOB DURATION
Finance
JOB CATEGORY
Apply Now: PA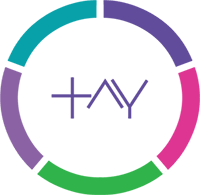 Apply for this job