PA
City of London £38000 - £40000 per year
A prestigious financial advisory firm based in the heart of the City is seeking a PA to support a Managing Director and their team.
This is a wonderful opportunity to support a very busy team with a strong work ethic who are seeking the same ethos from their new PA. You would describe yourself as capable and hands on with a mature attitude to work and the ability to support at a senior level and push back when necessary. The ability to think both logically and creatively to find solutions will ensure success in this busy and demanding PA role.
PA duties:
Organising group meetings with senior external stakeholders
Diary management and coordinating daily calendars
Assembling meeting papers along with other requirements
Managing the CRM system and updating it frequently
Booking rooms for meetings
Travel arrangements
Raising invoices and expenses
Meeting action taking
Administrative support to any adhoc projects / corporate events
A good standard of education along with additional PA / EA qualifications would also be desirable for this role.
City of London
JOB LOCATION
£38000 - £40000 per year
JOB SALARY/RATE
Permanent
EMPLOYMENT TYPE
Finance
JOB CATEGORY
Apply Now: PA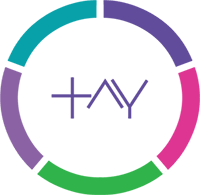 Apply for this job