OPHTHALMIC TECHNICIAN
London £23000 - £25000 per year
This highly reputable private clinic in the West End are presently looking for an Opthalmic Technician to join their vibrant team. They are looking for warm, confident applicants with exceptional customer services skills in a role that mainly involves ophthalmic diagnostic testing as well as helping with surgical and administrative duties within the nursing team. Full training will be offered for the role, and is a great opportunity to move into a career with excellent prospects.
Key requirements:
Previous experience in a customer facing role
Excellent time management and organisation skills
Empathetic approach
Flexibility to work on a varied shift pattern - shifts are typically 08:00-16:30, 08:30-17:00, 09:00-17:30 and 09:30-18:00. You may need to work a late evening, in which case the shifts will be either 10:00-19:00 or 11:00-20:00. You will be expected to work on a rota basis to include Saturday working.
Ability to work on simple database application, word, excel, email and Internet
In return is the opportunity to work in a fun and sociable team and with a reputable private clinic offering excellent benefits including 28 days holiday + bank holidays, pension, private health insurance, private dental care, season ticket loan etc. Apply now or get in touch for more information.
London
JOB LOCATION
£23000 - £25000 per year
JOB SALARY/RATE
Permanent
EMPLOYMENT TYPE
Permanent


CONTRACT JOB DURATION
Health, Nursing
JOB CATEGORY
Apply Now: OPHTHALMIC TECHNICIAN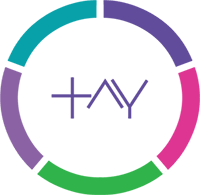 Apply for this job