Junior IT Support Administrator
London £22000 - £24000 per year
A fast growing law firm are seeking a Junior IT Support Administrator for the firm's dynamic and vibrant London office .
The IT team is a friendly and tight-knit team and the IT Support is a key role in that team. Your duties will involve looking after the firm's lawyers and its back-office staff. You will be responsible for a wide range of duties within all aspects of IT administration.
Our client is looking for a candidate with great customer service skills, with an interest in technology and a keenness to learn. The role is to understand the core IT systems and the business processes they support and to then communicate these to end users at all levels of the firm.
You will be working to ensure consistent delivery of technical support. Key responsibilities will include:
providing relationship management and a point of escalation for IT support issues
talk staff or clients through a series of actions, either face-to-face or over the phone, to help set up systems or resolve issues
set up new users' accounts and profiles and deal with password issues
prioritise and manage many tasks at one time
test and evaluate new technology
Professional experience and personal skills profile
Very strong customer service orientation
Excellent written and verbal communication skills
Self-motivated and highly enthusiastic
Must be able to work well within a team or independently
The ability to liaise with staff at all levels
London
JOB LOCATION
£22000 - £24000 per year
JOB SALARY/RATE
Permanent
EMPLOYMENT TYPE
Legal
JOB CATEGORY
Apply Now: Junior IT Support Administrator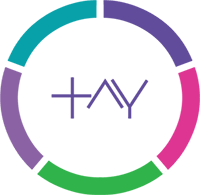 Apply for this job