HR Assistant
London £12 - £14 per hour
Ecommerce firm in the West End are looking for a HR Assistant to join them on a temporary basis for 3 months. The HR Assistant will support the HR Manager in processing leaver information, ensuring data is shared correctly between HR / Ops / Payroll departments, handling HR tickets and providing general admin support to the HR function.
The ideal HR Assistant will possess:
Approx. 6 + months within a HR Assistant role or similar
Proficient in MS Excel (including V-Look ups)
Exception organisation skills and attention to detail
A hybrid working pattern is available for the successful HR Assistant, with Mondays, Tuesday and Thursday being the essential in office days.
Apply now for for more information.
London
JOB LOCATION
£12 - £14 per hour
JOB SALARY/RATE
Contract
EMPLOYMENT TYPE
Temporary


CONTRACT JOB DURATION
Human Resources
JOB CATEGORY
Apply Now: HR Assistant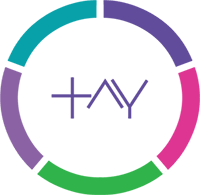 Apply for this job