Head of Operations
London £45000 - £47000 per year
A Highly Respected Cross-party think tank in London is looking to for a Head of Operations.
Based in the City, this role is suited to a Head of Operations who thrives in a busy environment and rises to the daily challenge of competing priorities. This is a unique opportunity that would suit an organized and ambitious Head of operations that enjoys a fast-paced support role.
As the Head of Operations, you will ensure the smooth running of the business operations, governance, administration and organisational culture as well as taking responsibility for the general functioning of the organisation and strategically bringing together all of the different operational pieces within a flexible working environment.
Skills/Experience
Strong organisational skills, adaptability and excellent interpersonal skills
Experience overseeing high-level operations and managing projects, including staffing, budgets and both supplier and client relationships
Confidence working with senior stakeholders
Ability to thrive in a fast-paced environment, and keep multiple projects and objectives on track
Leadership skills and management experience
London
JOB LOCATION
£45000 - £47000 per year
JOB SALARY/RATE
Permanent
EMPLOYMENT TYPE
Secretarial, PAs, Administration
JOB CATEGORY
Apply Now: Head of Operations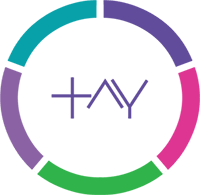 Apply for this job