Float Team Assistant
London £16.50 - £19.50 per hour
A leading Financial Services firm are currently looking for a Float Team Assistant to join their team.
You will be providing extensive calendar, travel and diary management, handling a high volume of phone calls and emails and you will be relaying information daily in a timely manner. Along with coordinating and scheduling meetings, conferences and special events you must have the ability to build relationships quickly as you will be covering sickness and holiday covers within the division.
You must have the ability to demonstrate dependability, sense of urgency and high attention to detail along with the ability to multi-task. You will be supporting VP'S, MD'S AND Partner level. Having previous Float experience would be beneficial.
Duties will include
Managing and coordinating high volumes of diary and travel arrangements
Maintaining your Bankers expenses in a timely manner
Maintaining Bankers contacts
Ad hoc project work
Manage high volumes of phone calls and be a strong gate keeper
Skills required
Excellent written and oral communication skills
Enthusiastic and motivated
High attention to detail
Outstanding organisational, multi-tasking and prioritisation abilities
Capability to work well within a team
Excellent knowledge of MS Excel, PowerPoint and Outlook is essential
London
JOB LOCATION
£16.50 - £19.50 per hour
JOB SALARY/RATE
Contract
EMPLOYMENT TYPE
Finance
JOB CATEGORY
Apply Now: Float Team Assistant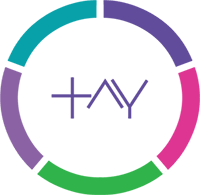 Apply for this job