Executive Assistant Manager
London £60000 - £80000 per year
A forward thinking and highly reputable financial services firm are looking for an experienced Executive Assistant Manager to join them in a flexible working pattern.
Based in the City of London, this role will require a senior level Executive Assistant Manager who will have experience of recruiting, training and mentoring top EAs who is happy to take on traditional EA duties alongside their responsibilities.
This Executive Assistant Manager opportunity will suit an individual with an approachable and friendly demeanour with a high level of confidentially and professionalism. It is important that you are an ambitious and motivated individual who has the ability to work independently as well as being a real team player. In return you will have the ability to really make this role your own and will be entitled to a good benefits package.
Skills/Experience Required:
Ability to liaise with individuals at a senior level and manage a busy workload
Previous experience of working as an Executive Assistant within a fast-paced team
Exceptional attention to detail
The ability to multitask
Articulate
Hardworking and diligent work ethic
Excellent organisational and communicational skills
Proactive and the ability to work on your own initiative
Ability to keep calm, even whilst under pressure
London
JOB LOCATION
£60000 - £80000 per year
JOB SALARY/RATE
Permanent
EMPLOYMENT TYPE
Secretarial, PAs, Administration
JOB CATEGORY
Apply Now: Executive Assistant Manager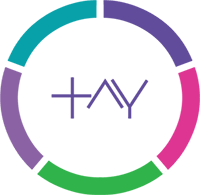 Apply for this job