Executive Assistant
London £25 - £28 per hour
A reputable private equity company with a family feel is looking for a team-oriented and engaging EA to supporting a team of busy individuals with meticulous support. This West End based firm is looking for someone to provide ongoing temporary support whilst juggling multiple tasks. Due to the nature of the business, they are looking for someone with a muck in attitude who enjoys working alongside others.
Your duties will include extensive daily diary, travel and expense management. You will be engrossed into a friendly and supportive environment where you will be able to get stuck in and take ownership of your team and what they require.
Office based role!
Skills/Experience desired;
Short on notice or immediately available for work
Recent demonstrable experience in a similar EA position supporting multiple people.
Excellent organisational and communicational skills.
Providing a high-quality of work, with a proactive attitude.
Being able to work at pace without errors.
Articulate
Unflappable with an attention to detail.
London
JOB LOCATION
£25 - £28 per hour
JOB SALARY/RATE
Contract
EMPLOYMENT TYPE
Ongoing


CONTRACT JOB DURATION
Secretarial, PAs, Administration
JOB CATEGORY
Apply Now: Executive Assistant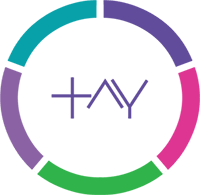 Apply for this job