Executive Assistant
London £25000 - £30000 per year
A boutique Private Equity company based in the heart of Mayfair are looking for an Executive Assistant to provide support to two very busy partners on a permanent basis. This Executive Assistant role is an exciting opportunity for someone with the ability to work on their own initiative with confidence and accuracy, whilst looking to advance their skillset. Duties will involve setting up meetings and events, travel arrangements, diary management and following up on action points and providing all other necessary administrative support.
This Executive Assistant role would suit an ambitious and motivated individual who has the ability to work independently as well as being a real team player. The successful indibvidual will also have the ability to be part of a really exciting start up company where you are extremely well looked after. It is not necessary that this person has done an Executive Assistant role before but great admin skills would be necessary. This role is office based.
Skills/Experience desired;
Team Player
Excellent organisational and communicational skills
Providing a high-quality of work, with a proactive attitude.
Warm and personable attitude.
Being able to work at pace without errors.
Proficient with all MS Office packages.
Accuracy and attention to detail.
London
JOB LOCATION
£25000 - £30000 per year
JOB SALARY/RATE
Permanent
EMPLOYMENT TYPE
Secretarial, PAs, Administration
JOB CATEGORY
Apply Now: Executive Assistant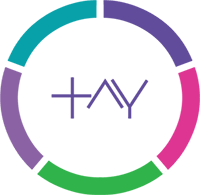 Apply for this job