Executive Assistant
London £50000 - £65000 per year
A prestigious Private Equity firm is seeking a talented and committed Executive Assistant to join their growing team on a permanent basis.
Based in stunning offices in the West End, the Executive Assistant will support a team of 5 individuals including 2 Managing Directors and 3 Vice Presidents. The Executive Assistant is responsible for providing diary management services, booking international travel with constant changes, managing expenses, event planning and ad hoc administrative tasks. What sets this role apart is the fast pace at which the Executive Assistant will work - experience managing competing priorities hourly is key.
Your hard work and commitment are rewarded with hybrid working, daily lunch allowance, yearly bonus and a supportive and inclusive assistant team.
Skills/Experience Required:
5 years' experience working in Team Executive Assistant role within Financial Services
Excellent communication skills and experience liaising with stakeholders at all levels
Exceptional attention to detail
Strong team player spirit
Proficient in Microsoft Office Suite
London
JOB LOCATION
£50000 - £65000 per year
JOB SALARY/RATE
Permanent
EMPLOYMENT TYPE
Secretarial, PAs, Administration
JOB CATEGORY
Apply Now: Executive Assistant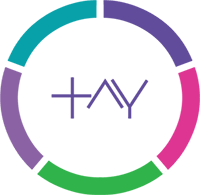 Apply for this job