Executive Assistant
London £30000 - £40000 per year
An entrepreneurial Boutique Finance firm is seeking a proactive and ambitious Executive Assistant to join their growing team on a permanent basis.
Based in a beautiful West London office, the Executive Assistant will be a smart, confident and quick on their feet individual who enjoys working in a fast paced and entrepreneurial environment. The Executive Assistant will be responsible for meeting and greeting clients and visitors, setting up meetings, diary management, booking travel, managing expenses and office management tasks.
The Executive Assistant role is a fantastic opportunity because of the exposure to senior management and clients including working alongside and learning from best-in-class Executive Assistants. This firm offers outstanding career progression and benefits.
Skills/Experience Required:
Minimum 1-2 years' busy Assistant experience
Exceptional attention to detail whilst maintaining the highest standards
Outstanding communication skills, both written and verbal
Hungry to learn and develop skills
Proficient in MS Office Suite (Word, Excel, Outlook & PowerPoint)
London
JOB LOCATION
£30000 - £40000 per year
JOB SALARY/RATE
Permanent
EMPLOYMENT TYPE
Secretarial, PAs, Administration
JOB CATEGORY
Apply Now: Executive Assistant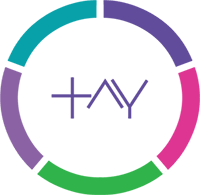 Apply for this job