Executive Assistant
London £25.00 - £30.00 per hour
We are looking to Temporary Executive Assistants to work for this Asset Management / Investment firm providing ad-hoc cover with repeat bookings. These roles will predominantly be remote but will require someone who can get to their London office for meetings etc.
This boutique financial services organisation who are growing fast and work with HNWIs are looking for experienced Executive Assistants who are used to working in a temporary capacity and who can assist with the traditional EA elements including diary management, complex travel arrangements, meeting scheduling (handling any clashes), liaising with HNWIs, and providing meticulous administrative support.
The ideal Executive Assistants will possess:
Proven experience of working as an EA within financial services
Extensive diary management including handling clashes / last minute changes
Experience of booking global travel
Highly self sufficient and able to work remotely with minimal supervision
A proactive and professional attitude
Strong organisational skills a reliable nature
Exceptional communication skills both written and spoken
Interviews will take place in the next couple of weeks so please apply or get in touch for more information.
London
JOB LOCATION
£25.00 - £30.00 per hour
JOB SALARY/RATE
Contract
EMPLOYMENT TYPE
Temp


CONTRACT JOB DURATION
Secretarial, PAs, Administration
JOB CATEGORY
Apply Now: Executive Assistant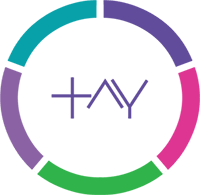 Apply for this job