Executive Assistant
London £42000 - £45000 per year
A financial services firm are seeking a forward-thinking Executive Assistant for the advisory side of the business.
Based in the City of London, this Executive assistant role will be perfect for a dedicated team player who is proactive and self motivated with a dynamic working approach.
As the successful candidate, this Executive assistant will require a strong work ethic and the ability to build relationships and work in partnership with Business Support network. Duties of executive assistant will involve assisting with all necessary projects, managing extensive diary and travel scheduling, organising arrangements for meetings with stakeholders both internally and externally, as well as providing other business support administration.
Skills/Experience required:
Excellent organizational skills with strong attention to detail
High level of initiative and self-motivation
Extensive diary management experience across multiple time zones
Clear and concise communication skills (written, verbal and interpersonal)
MS Office experience (Word, Excel, Outlook and PowerPoint)
London
JOB LOCATION
£42000 - £45000 per year
JOB SALARY/RATE
Permanent
EMPLOYMENT TYPE
Secretarial, PAs, Administration
JOB CATEGORY
Apply Now: Executive Assistant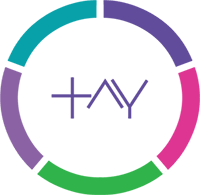 Apply for this job