Executive Assistant
London £25 - £30 per hour
An incredibly reputable private equity firm with global exposure, based in a great West End location, is looking for an experienced Executive Assistant to provide meticulous temporary cover as soon as possible.
They are looking for a credible Executive Assistant who has a real muck in attitude. As well as providing heavily logistical support on a global scale to multiple people, you will also support with anything from booking travel and document management, to processing expenses. Therefore, they are looking for someone will a positive and flexile work ethic.
There may be some demanding and tricky characters who you will support, so it's also important you have resilience and confident to often push back. They are looking for someone flexible and unflappable who isn't fazed by sudden changes.
Skills/Experience desired;
Immediately available for work
Recent demonstrable experience in a similar EA position.
Excellent organisational and communicational skills.
Providing a high-quality of work, with a proactive attitude.
Flexibility with working hours.
Being able to work at pace without errors.
Articulate
Unflappable with an attention to detail.
London
JOB LOCATION
£25 - £30 per hour
JOB SALARY/RATE
Contract
EMPLOYMENT TYPE
Ongoing


CONTRACT JOB DURATION
Secretarial, PAs, Administration
JOB CATEGORY
Apply Now: Executive Assistant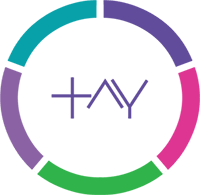 Apply for this job