Executive Assistant
London £200 - £211 per day
12 month temp maternity cover!
An excellent investment and trading company based in the heart of the City is looking for a diligent, hardworking and switched on Executive Assistant to cover a 12 month maternity cover. You will support two Managing Directors, both of whom have been described as incredibly personable and very busy. This is a great opportunity for an Executive Assistant who has already supported at this level and one who enjoys working in a high volume and demanding role. You will be required to absorbs information quickly, work autonomously and use your own initiative. This role will include extensive diary management as these individuals are client facing, so your attention detail must be high and you should be able to work to accuracy at all times. Experience in travel management, processing expenses, a strong confident use of Outlook at a tech savvy attitude will also be right for this role. You will be a real gatekeeper for who you support.
Hybrid working available.
Skills/Experience Required:
Proven experience of working as an EA at senior level previously.
Excellent communication, interpersonal and organisational skills
Ability to keep calm, even whilst under pressure
Providing a high-quality of work, with a proactive attitude
Experience handling confidential information
Ability to juggle multiple priorities
Articulate and professional
MS Office experience (Word, Excel, Outlook and PowerPoint)
London
JOB LOCATION
£200 - £211 per day
JOB SALARY/RATE
Contract
EMPLOYMENT TYPE
12 months


CONTRACT JOB DURATION
Secretarial, PAs, Administration
JOB CATEGORY
Apply Now: Executive Assistant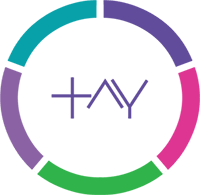 Apply for this job