Executive Assistant
London £25 - £30 per hour
An engineering company based in Central London is looking for diligent, resilient and professional EA to support their General Counsel, therefore experience supporting within this area is highly beneficial.
Due to the nature of the role, it would be important for this EA to have experience liaising and supporting with board level matters, as well as understanding the processes behind it. Your primary duties for the General Counsel will also involve extensive diary and travel coordination on a global scale, working alongside the EA to CEO, arranging interviews when necessary, document management and more! The General Counsel has been described as a good leader and someone people enjoy working with.

If you are a confident EA who is also very much a solution-finder and someone who can pick up last minute requests, then this is the job for you. Even though this is a temporary role, they are looking for someone who is ambassadorial and interested in improving processes.

This EA role has been described as very busy and requiring high level support so they are looking for someone with a decent amount of experience in a similar role

This is an established equity company filled with hardworking and collaborative people, with "small company mentality". No task to big or too small and everyone has a muck in attitude.
Skills/Experience desired;
Recent demonstrable experience in a similar role is preferred.
Recent demonstrable experience liaising at board level is necessary.
Excellent organisational and communicational skills
Providing a high-quality of work, with a proactive attitude.
Warm and personable attitude.
Being able to work at pace without errors.
Articulate
Proficient with all MS Office packages.
Accuracy and attention to detail.
London
JOB LOCATION
£25 - £30 per hour
JOB SALARY/RATE
Contract
EMPLOYMENT TYPE
Temporary


CONTRACT JOB DURATION
Secretarial, PAs, Administration
JOB CATEGORY
Apply Now: Executive Assistant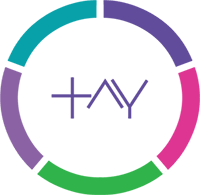 Apply for this job