Executive Assistant
London £45000 - £50000 per year
Are you an Executive Assistant currently looking to move to a company who value their EAs, offer flexible working opportunities and career progression… if so this could be the ideal opportunity for you! This forward thinking and highly reputable investment management firm are looking for an experienced EA to join their Fixed Income team on a permanent basis. This role will require a high degree of professionalism with the ability to prioritise effectively and juggle multiple tasks. The role will include traditional EA duties; extensive diary management and meeting arrangements for a team of 7 along with complex travel arrangements, expenses management and additional responsibilities including assisting with reporting and presentations.
Skills/Experience desired;
Extensive experience working as an Executive Assistant within a busy role
Experience within a financial services company is desirable
Excellent organisational and communicational skills
Providing a high-quality of work, with a proactive attitude
Warm and personable attitude
Being able to work at pace without errors
Articulate and professional
Accuracy and attention to detail
This role would suit an experienced EA who wants to add value within a dynamic and growth driven firm who really value their employees and offer hybrid working with the balance of working in their beautiful offices with excellent facilities along with remote working. In addition, there is an attractive salary and benefits package on offer for the successful applicant. Apply now for more information.
London
JOB LOCATION
£45000 - £50000 per year
JOB SALARY/RATE
Permanent
EMPLOYMENT TYPE
Permanent


CONTRACT JOB DURATION
Secretarial, PAs, Administration
JOB CATEGORY
Apply Now: Executive Assistant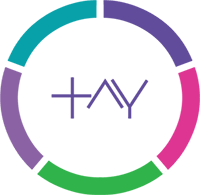 Apply for this job