Executive Assistant
London £55000 - £65000 per year
FTSE 100 company seeks an accomplished Executive Assistant to support a newly appointed President. This is a high profile, all encompassing role that will see you juggling a variety of tasks in supporting a newly appointed board member with a vast global remit. Alongside your day to day responsibilities for scheduling and logistical planning, you will be supporting change management, building relationships with senior stakeholders and working in partnership with your executive to roll out a number of new initiatives and projects at a senior, strategic level in the business. Being able to work at pace will be your key to success in this role along with your ability to be proactive in an environment that is both dynamic and transitional.
Skills/experience required
Recent relevant experience gained within a board level EA support role within a FTSE listed company
Ability and desire to work at pace in a dynamic C-Suite environment
Excellent communication skills and proven ability to build and maintain successful professional relationships at all levels
Flexibility towards hybrid working in a fast paced, deadline driven environment
Demonstrable experience in successful management within a global environment.
London
JOB LOCATION
£55000 - £65000 per year
JOB SALARY/RATE
Permanent
EMPLOYMENT TYPE
Secretarial, PAs, Administration
JOB CATEGORY
Apply Now: Executive Assistant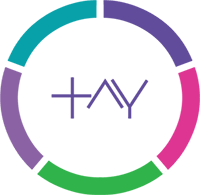 Apply for this job