Executive Assistant
London £55000 - £65000 per year
A successful and collaborative Investment firm is looking for an astute and credible EA to the Founder, providing both business and personal support.
This EA role will involve extensive diary and international travel management, as well as coordinating away days, conferences and events. It is important that this EA has a real muck in attitude and is a team player as it is a small office environment and it can never be predicted what task will be put to you. You will support
The successful EA will happy to take on various tasks, big or small, and be a real right hand gatekeeper for the Founder. You will be constantly juggling multiple tasks, so it is important that you stay switched on and fluid. Supporting this very busy entrepreneur will require this EA to be discrete and innovative on a daily basis.
Candidate specification desired;
Incredible work ethic and passion to provide PA support to a senior level individual.
Comfortable liaising with external clients and businesses.
Positive and energetic attitude.
Good sense of humour.
Proactive and ability to work on your own initiative.
Willingness to help in all tasks.
Excellent communicational skills
High level of organisational and interpersonal skills
Degree level education is essential
London
JOB LOCATION
£55000 - £65000 per year
JOB SALARY/RATE
Permanent
EMPLOYMENT TYPE
Finance
JOB CATEGORY
Apply Now: Executive Assistant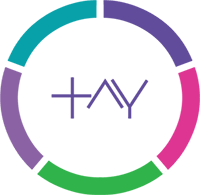 Apply for this job