Executive Assistant – Global Investment Bank – City Mat Leave 6 Month
City of London £24 - £26 per hour
Executive Assistant within an Executive Office for a Global Investment Bank based in the City of London. This role is to cover a 6-month maternity role with a view to extension.
You will sit within the Executive Office within Government Affairs. This is an exciting opportunity to be a part of a core dynamic team with the scope to take on extra responsibility.
Your responsibilities will be
Provide 1:1 support to the MD including full diary management
Schedule and coordinate travel including all flights, hotel, ground transportation, travel advances/ foreign currency as well as coordinating necessary passport and visa documentation
Complete and reconcile expenses
Provide team support as needed including diary management for 2 Executive Directors
Develop strong working relationships external stakeholders, contacts and internal departments in a confident, polite and highly professional manner
Coordinate and arrange managers meetings including room bookings, audio/ visual requirements and transportation
Preparation of letters/ documents
Participate and contribute to the telephone group, answering calls in a responsive and professional manner
Preparing meeting papers
Occasional event organizing
Ideal experience would be
Experience working in a demanding and fast paced environment
Experience working with a highly confidential information
Excellent communication skills
Ability to handle multiple tasks efficiently and effectively meet deadlines
Composure under pressure
Experience of working with all levels in a corporate environment
Excellent IT skills Word, Excel, Outlook
Proven track record of busy EA experience within corporate environments
If you are available immediately to start and you feel this is the right role for you then please apply today.
City of London
JOB LOCATION
£24 - £26 per hour
JOB SALARY/RATE
Contract
EMPLOYMENT TYPE
Secretarial, PAs, Administration
JOB CATEGORY
Apply Now: Executive Assistant – Global Investment Bank – City Mat Leave 6 Month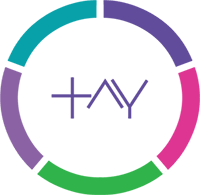 Apply for this job