EA & Office Manager
London £60000 - £75000 per year
This is a fantastic opportunity to join an established US Headquartered financial advisory firm who are looking for a permanent Office Manager / EA to provide meticulous support to their EMEA team, coordinating roadshows and managing the London Office. The Office Manager / EA will be required to work on projects from start to finish and will be expected to handle a varied workload with the utmost professionalism along with integrity and discretion.
The role will include:
Supporting the EMEA team with administration and Investor Relations - coordinating fundraising mandates and roadshows with additional support for events and conferences including budget management
Logistical support to the EMEA team including diary management, travel arrangements, meeting organisation, expense management
Responsibility for office operations, office maintenance and facilities management
Ordering office supplies and managing budgets
Meeting and greeting visitors, providing excellent FOH service
Manage CRM system
Onboarding new starters
Organise company events including socials, celebrations and marketing activities
It is essential the Office Manager / EA has extensive experience of supporting professionals in fundraising, investor relations, private capital advisory or general partners/asset managers. They will possess a highly proactive nature, can think of their feet, handle a busy and heavy workload and will have exceptional interpersonal and communication skills in order to forge and maintain strong working and client relationships.

This is a small office and will suit someone who enjoys working within a small entrepreneurial company, who is a self starters, client driven and able to juggle multiple priorities. In return is the opportunity to earn a highly attractive salary and chance to take on a truly diverse role. Please apply for a more details job description.
London
JOB LOCATION
£60000 - £75000 per year
JOB SALARY/RATE
Permanent
EMPLOYMENT TYPE
Permanent


CONTRACT JOB DURATION
Secretarial, PAs, Administration
JOB CATEGORY
Apply Now: EA & Office Manager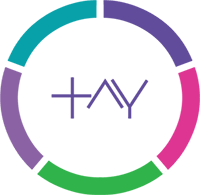 Apply for this job