Diary Manager
London £45000 - £55000 per year
An Advisory firm is looking for a Dairy Manager to Chairman to join their team.
As the Diary Assistant, you will play a crucial role in ensuring effective management of the Chair's diary and office operations. You will work closely with the Senior Executive Assistant, supporting the Chair in his role. In this fast-paced and rewarding role, your responsibilities will include optimizing the Chair's time with planning and coordinating schedules, resolving conflicts, and allocating time to priorities, ensuring the Chair is well-informed and prepared for all engagements.
Calendar and Inbox Management and actively monitor and manage the Chair's calendar and inbox.
Skills/Responsibilities
Effectively manage a heavy information flow, keeping team members updated on events, requests, and calendar changes impacting their portfolios.
Respond to invitations and liaise with event organizers to ensure swift replies and seamless coordination.
Coordinate the Chair's business travel and accommodation.
Assist the Senior Executive Assistant with the Chair's networking program, including invitation management and guest coordination.
Requirements
Demonstrate exceptional organizational skills and the ability to manage a demanding workload.
Excellent communication skills
Engage confidently with senior leaders, high-profile clients, and contacts.
Demonstrate a history of managing high-quality services and competing priorities.
Strong attention to detail.
Possess excellent administration and IT skills, particularly in Outlook.
London
JOB LOCATION
£45000 - £55000 per year
JOB SALARY/RATE
Permanent
EMPLOYMENT TYPE
Secretarial, PAs, Administration
JOB CATEGORY
Apply Now: Diary Manager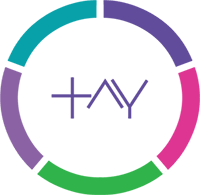 Apply for this job